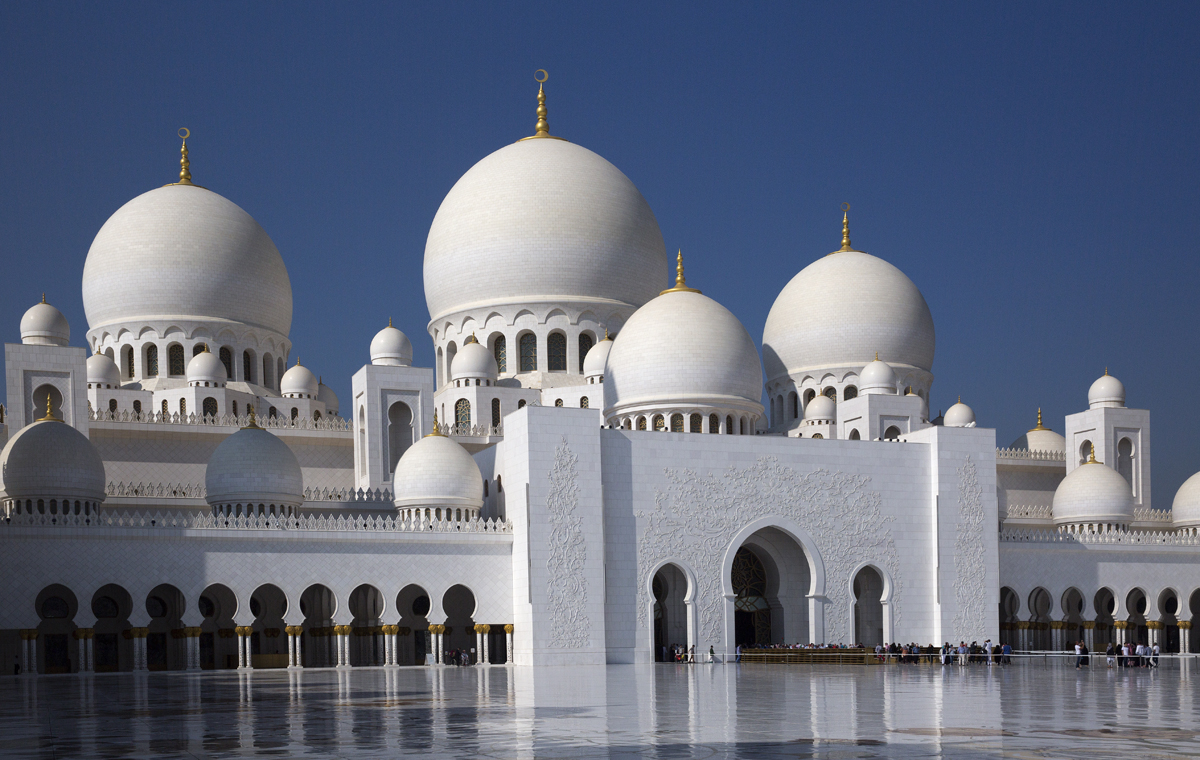 During out Abu Dhabi stop over, we visited what I think is the most spectacular structure I have ever seen – the Sheikh Zayed Mosque.
The Mosque was built between 1996 and 2007 by His Highness Sheikh Zayed bin Sultan Al Nahyan. It is built primarily of white marble but is covered in multicolour marble in-lays.
A truly spectacular building.