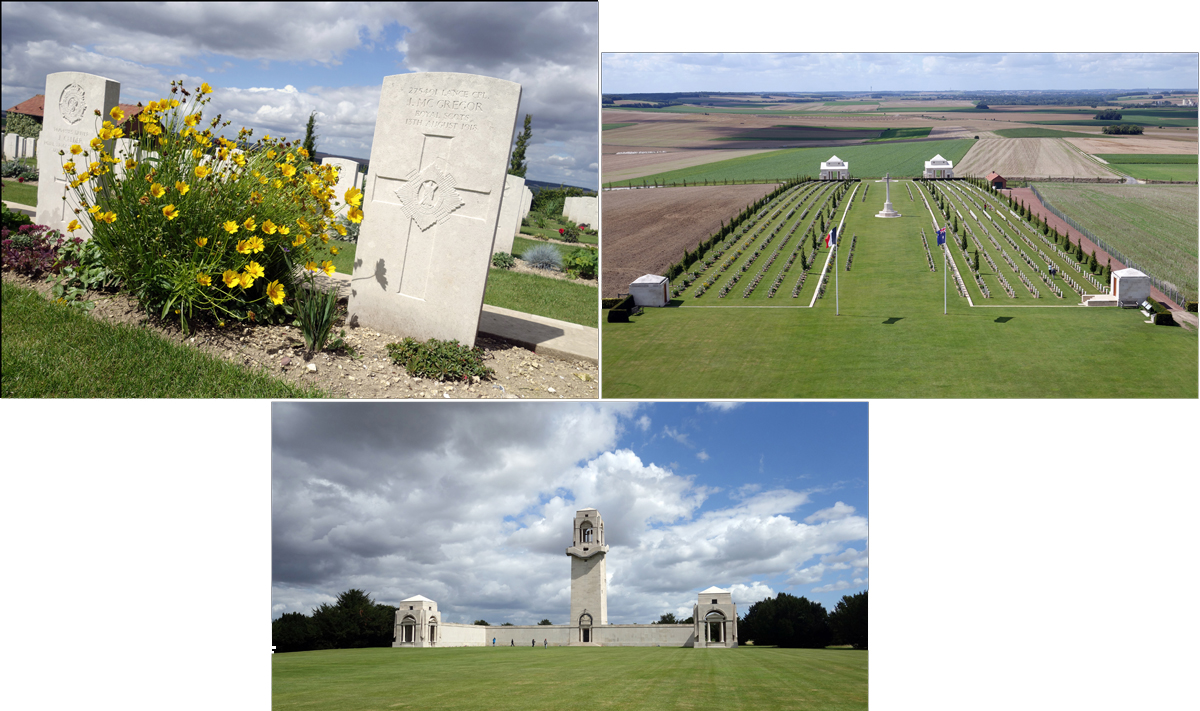 At 10pm on the night of 24/25 April 1918, 2 Brigades from the 4th Division AIF (15th Brigade and the 13th Brigade) launched a counter attack against the German forces occupying the town of Villers-Bretonneux and the surrounding high ground. My grandfather – George William Burnett, was serving in this force as a private in the 49th Battalion – part of the 13th Brigade.
The main North – South railway into Paris went through Amiens (approximately 11km from Villers-Bretonneux). This was seen by as a strategic objective by both sides and the Germans pushed east – occupying the town of Villers-Bretonneux and the high ground to the north of the town. This high ground gave them the ability to accurately adjust artillery fire onto Amiens. For the first time, tanks were used by both sides and a German A7 tank named Mephisto was captured by the Australians and shipped home to Australia. I can recall as a child, climbing on this tank where it sat at the site of the Old Museum in Brisbane. I understand that the tank has been moved out to the Redbank railway yards and is being restored to running order in time for the centenary of the start of WW1.
The Australian Memorial was established on the high ground approx 3km to the Nth of Villers-Bretonneux – where the initial night attack to reclaim Villers-Bretonneux was launched from. The memorial was opened by King George VI on 22 July 1938. It was damaged during WW2 and was repaired – although some of the damage caused by bullets was allowed to remain as a part of history.
We went to Villers-Bretonneux as a day trip by train from Paris. We walked out to the cemetery / memorial from Villers-Bretonneux and took in the tranquil surroundings – a far cry from the thousands of tourists flocking to the Louvre in Paris.
My Grandfather, participated in many of the major battles that took place in Northern France and despite being wounded several times, survived the war.
I feel incredibly privileged to have been able to go to this place and it will be one of my lasting memories of our European adventure.
Paul